Dentist in Margate, FL
Vital Dental Center
Affordable Dental Care for the Entire Family!
Are you looking for an experienced Dentist in Margate, FL? Our Margate dentists are always welcoming new patients. As part of the Vital Dental Centers, we bring a team of family dentists and specialists together to provide comprehensive dental care services:
Affordable Dental Care in Margate
Should you require any treatment, we will create an itemized care plan that outlines your estimated insurance benefits so that there are no surprises related to the cost of your care. But if you don't have insurance, that's OK. We offer convenient financing plans so that you can make low monthly payments on all of your necessary dental work.
It's possible to finance everything from dental implants to braces right here in our office. Don't let lack of insurance coverage mean that you have to sacrifice the long-term health of your smile. We'll help you get to where you need to be.
Smile Makeovers in Margate, FL
Are you looking for a dazzling new smile that can boost your confidence and help you enjoy having photos taken of you? Get a custom smile makeover that fits your budget and smile goals with options like whitening, fillings, and porcelain veneers. Our Dentist in Margate, FL, is ready to make your dreams smile come true.
If you have missing teeth or a smile that's worn down – ask about our dental implants and porcelain crowns. Our quality restorations are designed to withstand years of use and complement the natural appearance of your smile. Contact us for a private consultation to find out how we can help.
Available Emergency Dentist in Margate, FL!
If you are experiencing tooth pain or discomfort. Our emergency dentist in Margate, FL, can help. We have an emergency dentist ready for you, even if you do not have an appointment. We offer same-day treatments, and we are open late evenings. If you live in Margate, Florida, and are looking for emergency dental care services, seek no more. Vital Dental Center is here for you.
About Our Location
Vital Dental Center of Margate is located in the beautiful area of Margate, Florida, in a state-of-the-art facility. Whether you live in Margate, Florida, or simply visiting the area, if you need dental care services, we want to let you know we are here for you!
SCHEDULE YOUR VISIT
WHY CHOOSE US
Highly Trained in the Latest Dental Techniques

Comprehensive Services Under One Roof

In-Office Dental Implants

Orthodontics for Children and Adults

Insurance and Financing Plans Accepted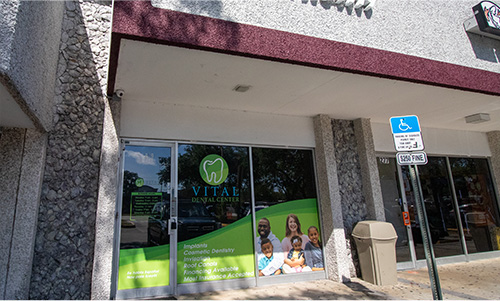 At Vital Dental Center, we've seen thousands of patients through the years. Corporate entities are buying up more and more dental offices. Why? You guessed it: to make a profit. When you're focused on the bottom line, it's impossible to provide a great experience and optimal oral health. We pledge to you personalized service and transparency in your treatment.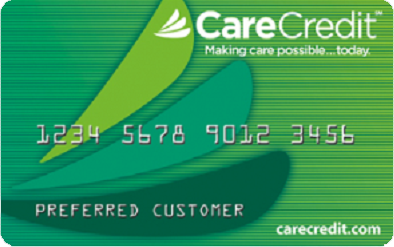 We understand dental treatment can become a little expensive. That is why your dentist in Margate, Coral Springs, Hollywood, and Pompano Beach, FL at Vital Dental Center, offers 0% Financing through Care Credit and other programs to help our patients achieve the smile they deserve always wanted. If you are interested in financing your treatment, feel free to ask us, and we'll help you apply, or click the button below and apply with the CareCredit website.

Are you looking for a dentist near me? We can help. Periodontitis is also known as gum disease is a serious problem that damages the soft tissues of the gums. In case the condition is not treated properly, it can even destroy the bones of your teeth. This gum disease needs to be addressed immediately, or else it can lead to teeth loosening and even loss. Periodontitis is very common but can be prevented if you follow the dental hygiene routines properly. If your gums are bleeding, don't hesitate to get in touch with Vital Dental Center so that we can help you with your periodontal treatment.
Office Location & Address
Address: 279 S State Rd. 7, Margate, FL 33068
Office Phone: (954) 406-7561