Dentist in Hollywood and surrounding areas.
Root Canal Treatment in Hollywood
We Love Beautiful Smiles
Tooth pain and sensitivity are indications of decay and infection. If you have a tooth infection, it is important to see a root canal dentist and save your tooth that may be badly infected or decayed. At Vital Dental Center, we provide a full range of root canal therapy to our patients throughout Hollywood, Margate, and Pompano Beach, FL. Our endodontist has years of experience in saving natural teeth, smiles, and dental health.
Specialized Endodontic Treatment
We are a specialty dental practice. Our endodontist is board certified and has years of experience. We are dedicated to providing root canal treatment of the highest quality in a caring and relaxing manner and environment.
Our practice is limited to root canal treatment (endodontics). When your dentist refers you to our office, it shows that they strongly desire you to receive the finest root canal treatment. We are driven by the goal to provide unparalleled quality treatment and care.
Getting to the Root of Your Dental Problem
A root canal dentist, also known as an endodontist, is a specialized dentist with additional qualifications and training in the inner structure of the tooth or the pulp. The pulp of the tooth contains the nervous connections and all the sensations felt in a tooth are endodontic matter. When you suffer from pain, discomfort, or sensitivity, it is the endodontist that diagnoses and detects the root cause and creates a treatment plan.
Root canal treatment is the only option when it comes to preserving your natural tooth. We provide specialized care and treatment using the latest technology and techniques. Endodontists are also microsurgeons and we perform a wide range of root canal related surgeries including:
Surgical elimination of lesions
Root canal retreatment
Apicoectomy
When to Seek Root Canal Treatment?
When a tooth's pulp or nerve tissue gets infected or damaged, it starts breaking down before the tooth dies. The infection keeps growing and leads to the formation of an abscess at the root of the tooth. An abscess refers to a pus-filled pocket forming at the root of the tooth. When left untreated, the infection can create the following dental problems:
Extreme pain, sensitivity, and discomfort
Loss of bone around the infected tooth
Swelling that spreads to other areas including the face, head, or neck
Appearance of a hole at the root of the tooth causing drainage of infected matter into the gums
Severe pain is a common indicator that you may need to see a root canal dentist. Other signs include sensitivity to hot or cold foods and drinks. The sensitivity usually remains for long even after the source has been removed.
If you experience the following symptoms, you may need to see an endodontist:
Swelling or tender gums
Severe pain, especially when chewing
Cracked or chipped teeth
Discoloration or large decay of the gums
Our Root Canal Services
At Vital Dental Center, we provide extensive endodontic care. This includes:
Endodontic Treatment: This refers to basic root canal therapy.
Endodontic Re-Treatment: This procedure is performed on a tooth that had previously received root canal treatment and didn't heal.
Endodontic Surgery: We also provide different types of surgeries to save a tooth. This includes apicoectomy.
We also provided endodontic treatment to save cracked teeth.
Why Choose Us for Your Root Canal Treatment?
When you seek specialized root canal treatment, you can rely on the experience and expertise of our endodontist. We can help provide quick relief from severe tooth pain. We lay top priority on patient comfort. We understand it when our patients feel apprehensive when they are recommended to seek root canal treatment. A lot of advances have been made and you will not feel any discomfort during the procedure. Besides, we can also use the right type of sedation to make the procedure as smooth an experience as possible.
A root canal treatment at our office can benefit you in a number of ways:
Improved chewing
Preserving your natural tooth and natural smile
Saving Your Smile
As your root canal dentist in the region, we are driven by the goal to preserve your natural teeth and smile. Our endodontic procedures involve high-quality and proven preventative techniques to help maintain your smile for years. The latest root canal therapy techniques and technologies allow us to diagnose and treat problems such as:
Traumatized dental nerves
Abscessed teeth
Deep cavities
And we can take care of these problems without the need to alter the functional or aesthetic aspects of your smile.
Root canal is a proven therapy to help save your natural teeth in case of infection or damage. At Vital Dental Center, we prioritize your comfort during the procedure, helping you feel relaxed. When you visit us, you can say goodbye to any pain or discomfort associated with your dental problem while getting the chance to save your natural smile. Our staff, including our root canal dentist, is professional, courteous, attentive, and always eager to listen to you.
To schedule your appointment for Dental Treatment please call our dental office at
Hollywood: (954) 961 1900.
At Vital Dental Center, we've seen thousands of patients through the years. Corporate entities are buying up more and more dental offices. Why? You guessed it: to make a profit. When you're focused on the bottom line, it's impossible to provide a great experience and optimal oral health. We pledge to you personalized service and transparency in your treatment.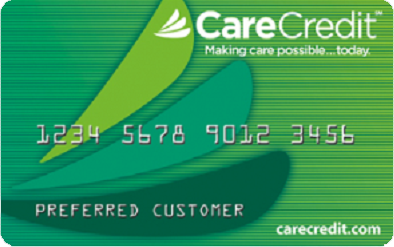 We understand dental treatment can become a little expensive. That is why your dentist in Margate, Hollywood, and Pompano Beach, FL at Vital Dental Center, offers 0% Financing through Care Credit and other programs to help our patients achieve the smile they deserve always wanted. If you are interested in financing your treatment, feel free to ask us, and we'll help you apply, or click the button below and apply with the CareCredit website.

Are you looking for a dentist near me? We can help. Periodontitis is also known as gum disease is a serious problem that damages the soft tissues of the gums. In case the condition is not treated properly, it can even destroy the bones of your teeth. This gum disease needs to be addressed immediately, or else it can lead to teeth loosening and even loss. Periodontitis is very common but can be prevented if you follow the dental hygiene routines properly. If your gums are bleeding, don't hesitate to get in touch with Vital Dental Center so that we can help you with your periodontal treatment.
Testimonials
See Real Patient Reviews from Vital Dental Center in all our three locations!

We continue to use this place because they simply do great work and the prices are affordable compared to most others around. Need a dentist for your self or your child this is the place to go.
Lulu L.

I'm so glad to be a patient of This magnificent dental office. Fantastic team and Doctors . Make you feel like family
Marysol S.

It is the most professional and clean place that I have been. The workers are very nice and helpful. Once you walk into the office you are greeted with a smile and they are very pleasant
Veronica H.

I went to Vital Dental with a broken tooth with an exposed nerve. Had no insurance so I was nervous. Was in extreme pain and was seen as soon as possible. The staff helped me to cope with the pain and then Dr Williams and his assistant worked magic to stop the pain and removed the broken tooth. The price was the cheapest in town for this fantastic service. I recommend this place 10000%
Kerry F.

I needed emergency dental care and had viewed many websites before finding this dental office. The staff are professional, efficient and friendly! I was intending on them being a one time appt but have already switched Dentists after 30 yrs of same Dentist. The ladies are knowledgeable, very helpful and caring! I am very comfortable with the Dentist and staff and recommend this office!
Wanda D.

It was a pleasure visiting Vital Dental. Had been there before and decided not to go back but found that there is new staff and just the sweetest and very professional group of people. I feel very confident about my care now because of the reassurance I feel. Just the way my plan of action was explained I feel I have gone to the right place. Thank you.
Sharon B
| | |
| --- | --- |
| Monday | 9:00am – 6:00pm |
| Tuesday | 9:00am – 5:00pm |
| Wednesday | 9:00am – 5:00pm |
| Thursday | 11:00am – 7:00pm |
| Friday | 9:00am – 5:00pm |
| Saturday | 9:00am – 4:00pm |
| Sunday | Closed |