BRACES as low as
$129 monthly!
Free Ortho Consultation
No Credit Required
0% Interest-Free
Retainers not included. Only valid for new patients.
Free 2nd opinion. Restrictions may apply.
Orthodontist In Margate & Pompano Beach
Vital Dental Center
We Love Beautiful Smiles
Vital Dental Center offers two orthodontic locations for your convenience. We offer affordable pricing for braces and Invisalign. If you are looking for an orthodontist in Margate, and Pompano Beach. Please give us a call, and we'll be delighted to assist you with a complimentary consultation with our Orthodontist in Margate, and Pompano Beach.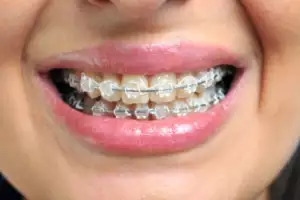 Ceramic braces are also referred to as clear braces, tooth-colored braces, or aesthetic braces. They work the same way metal braces do. Most of our patients want to get the best of both worlds. Give control to our orthodontist and keep their orthodontic treatment a secret.
Our clear braces are designed to be less noticeable on your teeth than metal braces. They're smaller than ever and made of nearly invisible, translucent polycrystalline ceramic material. Our ceramic braces will blend well with your natural smile.
Though they're not completely invisible, and the brackets are about the same size and shape, they're much less noticeable than metal braces. If you are looking for an orthodontist in Margate, and Pompano Beach, that offers clear braces, call Vital Orthodontics to schedule your FREE Consultation.
Traditional braces are more effective at treating extreme overcrowding than other options like clear braces or Invisalign aligners and are less expensive. Braces give our Margate, and Pompano Beach orthodontist the control she needs to move your teeth in small increments at a time. The main disadvantage of traditional braces is the metal mouth appearance. While less noticeable orthodontics like Invisalign may seem like a better choice for those who are conscious of their appearance. Today's braces are more visually appealing than in past years, with a range of color options for both the brackets and the elastics. Most kids love to show their braces at school or in public and we try to make it affordable because we know they will benefit from it at a young age. Wearing these types of braces also means that you don't have to worry about ever misplacing your aligners when eating out at a restaurant. If you are looking for braces for yourself or your loved ones, schedule a free consultation with our experienced orthodontist.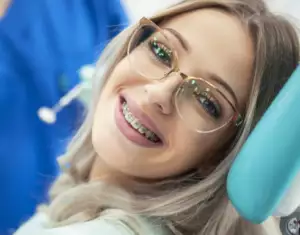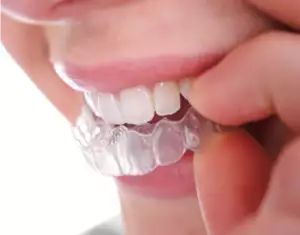 Invisalign ®
Invisalign® is a teeth-straightening system that uses a custom-made series of clear aligners designed specifically for each of our patients This treatment is an optional orthodontic treatment that straightens teeth without the use of metal brackets or wires.
When you choose Vital Orthodontics as your Invisalign provider, our very own experienced orthodontists will take impressions of your teeth and then work with 3-D computer-based software to plan out your tooth movement. Invisalign is an esthetic alternative to traditional orthodontic treatment methods. Call Vital Orthodontics in Margate, and Pompano Beach to schedule your first free consultation and see if Invisalign aligners can help you get the perfect smile.
Real Patient Experiences
We care deeply about helping patients to achieve better oral-health and self-confidence. See what real patients have to say about their experiences with Vital Dental Care.
We continue to use this place because they simply do great work and the prices are affordable compared to most others around. Need a dentist for your self or your child this is the place to go.
Lulu L.
I'm so glad to be a patient of This magnificent dental office. Fantastic team and Doctors . Make you feel like family
Marysol S.
It is the most professional and clean place that I have been. The workers are very nice and helpful. Once you walk into the office you are greeted with a smile and they are very pleasant
Veronica H.
I went to Vital Dental with a broken tooth with an exposed nerve. Had no insurance so I was nervous. Was in extreme pain and was seen as soon as possible. The staff helped me to cope with the pain and then Dr Williams and his assistant worked magic to stop the pain and removed the broken tooth. The price was the cheapest in town for this fantastic service. I recommend this place 10000%
Kerry F.
I needed emergency dental care and had viewed many websites before finding this dental office. The staff are professional, efficient and friendly! I was intending on them being a one time appt but have already switched Dentists after 30 yrs of same Dentist. The ladies are knowledgeable, very helpful and caring! I am very comfortable with the Dentist and staff and recommend this office!
Wanda D.
It was a pleasure visiting Vital Dental. Had been there before and decided not to go back but found that there is new staff and just the sweetest and very professional group of people. I feel very confident about my care now because of the reassurance I feel. Just the way my plan of action was explained I feel I have gone to the right place. Thank you.
Sharon B